I loved taking the time to cruise through some of my favorite blogs and pick some that I think
have blogging substance.
The rules for accepting this award are...
•Thank the blogger who awarded it to you.
•Sum up your blogging philosophy, motivation, and experience using five (5) words.
•Pass it on to 10 other blogs which you feel have real substance.
Here goes...
My 5 words...
Thought...tried...LOVED...blogged...Smile :0)
9 blogs with REAL substance...
a couple newbies I think will turn out really fun...
Next, I decided to participate in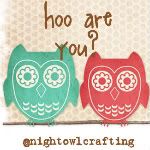 The deal is, you answer the following questions and get to know other fabulous bloggers out there. Here I go...
1. What is your favorite restaurant? Applebees!
Not necessarily because it is the best place ever, but because for years, and through all of my many moves across this wonderful country, my adorable friends have meet me there. In the still of the night-while our babies slept, we laughed and cried there, sharing and gut spilling, telling the most appalling secrets. Above is my favorite, the appetizer sampler. If you come with me some time I will trick you into splitting this massive appetizer with me. It offers way too much food, but I must get it due to my inability to make a single decision! Only honey BBQ wings please!
2. What kind of music do you like?
I also love some strange independent artists....and with a tweenie in the house am becoming all the more excited about teenie-bopper pop, but we won't get into that now.
3. What do you watch on TV?
4. Do you enjoy reading and if so what kind of books do you read?
I love to read, but rarely stop what I am doing long enough to finish a book. That is why my all time favorite thing is AUDIO BOOKS!!! I LOVE them! That is my idea of a perfect gift, for any occasion. I love the following authors...
5. What is your favorite color?
I already told you this, but...
I do have a friend that reminds me every time I mention the color that they actually have a shade they paint in prisons called "insane yellow." She swears it has been proven to make you insane. Maybe that is my problem.
Happy Monday...wait... it's Tuesday!
Happy Tuesday!!!